Stephen Church, MD, FAAP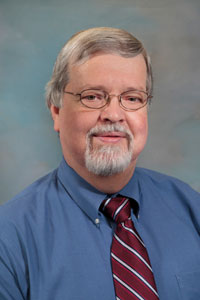 Dr. Church graduated with Honors from University of Louisville Medical School. He completed his Residency in Pediatrics at University of Louisville Affiliated Hospitals where he served as Chief Resident. He and two other pediatricians started what is today East Louisville Pediatrics.
Dr. Church is committed to advocacy for children's causes and academics. He is a Clinical Professor in Pediatrics at University of Louisville Department of Pediatrics. Dr. Church is very active in the American Academy of Pediatrics and its advocacy programs, and also works with the Coalition for Healthy KY, KY Youth Advocates, and Healthy KY. He is the immediate past president of the KY Chapter of AAP and is now President of their Foundation. Dr. Church has or is serving on various National Task Forces and is representing five southern states as District IV CFMC. He is active in support of fighting childhood obesity, child abuse, Safe Haven, emergency preparedness, and academics. Dr. Church has written position papers, advised and reviewed bills for Child Causes to be introduced in Frankfort, and testified to several legislative groups and committees. Dr. Church was highly honored to be one of the supporters who spoke in the Capitol Rotunda at the introduction of the "Child Abuse" bill.
Dr. Church and his lovely wife Diane have four great children and two grandsons.