Michael Bricken, MD, FAAP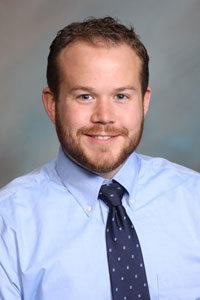 Dr. Bricken was born and raised in nearby Lexington, where he graduated from the University of Kentucky with a degree in Biology. He then moved to Louisville, graduating from the University of Louisville School of Medicine in 2015. He completed his Pediatric Residency in 2018, receiving both the Chairman's Achievement and the Robert J. Spurring Awards during this time.
Prior to joining ELP, Dr. Bricken worked at a non-profit start-up clinic in downtown Louisville. Dr. Bricken is married to his amazing wife Rebecca. He enjoys photography, vinyl records, and is an avid fan of both UK basketball and the Louisville City Football Club.